You might suffer from a situation where you intentionally or by chance lose your important data from your device. Well, if this would be happening decades back, there would be merely any chance to recover your lost data. However, it is the modern era which has experienced a huge development in technology. So, with this success, developers have come up with a number of ways out to such scenarios. EaseUS data recovery software is one such software which can help you recover data with ease.
With the experience of a number of users around the world, it can be said that EaseUS is one of the best data recovery wizards out of many recovery software available. The software has grabbed a peak position in the IT sector as it can recover any deleted file may it be accidental or deleted by the program. Moreover, it is popular amongst amateur as well as professional users because of its magnificent ability to recover data from the server along with RAID storage.
What about the features of EaseUS?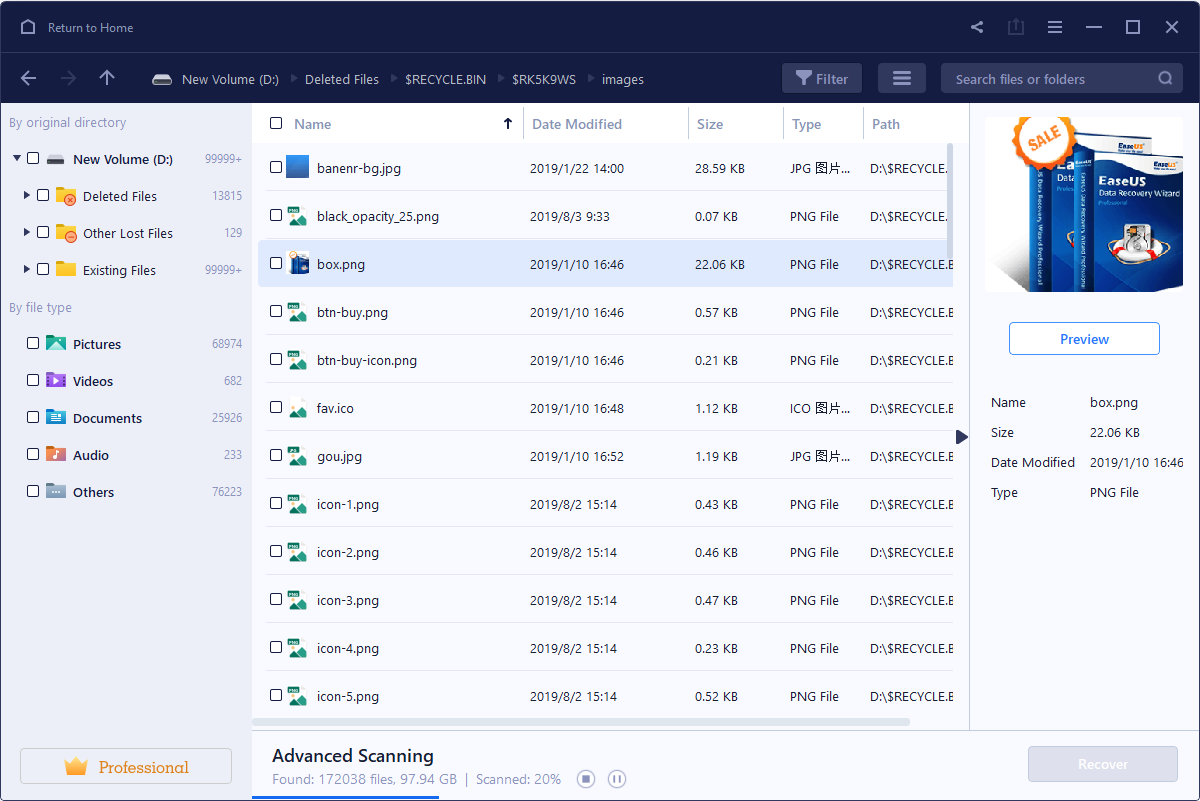 As far as most amazing version of the software is concerned, EaseUS Data Recovery Wizard Pro contains many special functions which make it best among its category. Talking about the ability to scan the files, rather than scanning files on the basis of files, EaseUS supports Quick and Deep scanning and save the result sorted with files. It can recover data in partition rather than full hard drive data. Along with it, the software supports the recovery of data from external devices such as SD card or RAID recovery. Furthermore, you can have a live chat in order to get an answer to any confusion.
On the top of the list, there are unbeatable features such as:
Free Data Recovery Step by Step Wizard
Free Tutorials (video or text)
Recover 2GB of data for free. More memory need upgrade
Versatility and pricing.
EaseUS can recover data from MacBook, Windows as well as from iOS smartphone and Android phones. It contains WinPE, especially for Windows, which lets you start the computer if there is an issue of loss in booting partition. On the other hand, Data Recovery Wizard Pro is available for Mac in order to solve boot related issues. As far as the prices are concerned, it depends upon the requirement of the IT professionals that varies from $69 and so on.
Wrapping up
Because of EaseUS, it has become easier to work the way you want to. Now, you do not have to worry anymore as EaseUS is there as your recovery software to recover every lost data for you.